3411 East Anaheim Street Long Beach CA
949-445-6436
Weds 9:00am to 9:30pm (7h 9m)
Weds 9:00am to 6:40pm (7h 9m)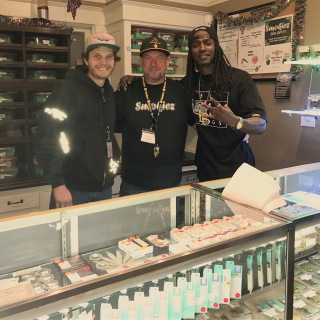 Uplifted farms dispensary Marijuana Dispensary
Who we are
About Uplifted farms dispensary
Uplifted farms dispensary is a marijuana dispensary offering different types of medicinal Cannabis for consumption
We will answer your questions and give you the one-on-one attention you deserve. Please visit our website if you would like to find out more about our products and services. If you have any questions you may email us or give us a call for faster service.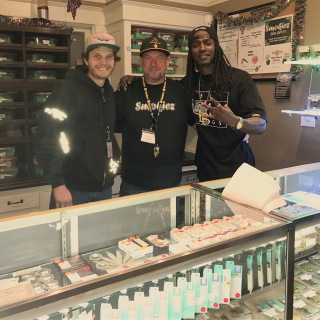 Uplifted farms dispensary
Gelato cannabis strain is a 55/45 Indica dominant hybrid bred by Cookie Fam Genetics. She is known for her sweet flavor with hints of blueberry, fruit and orange. When smoked Gelato smells of lavender, berries and citrus. This pot can be overwhelming for beginners because of the 20% THC count. Gelato plants grow large grape-shaped buds with a nice layer of resin and orange hairs. Good for evening and daytime medical and recreational use. Type of High Gelato marijuana strain induces uplifting cerebral euphoria followed by sedation. Improves concentration, boosts energy, uplifts mood. Relieves stress, has strong anti-inflammatory, antispastic and analgesic properties. Genetics Gelato cannabis strain is a cross between Sunset Sherbet and Thin Mint Girl Scout Cookies. Indica / Sativa Ratio Indica Dominant Hybrid (45% Sativa / 55% Indica) Average THC / CBD Level Strains catalogue review links and prices ... https://quicksell.co/s/uplifted-meds-/uplifted-farms-strains-catalog-review/p5w
It seems as though there aren't yet any testimonials for Uplifted farms dispensary

Would you like to be the first one to enter a testimonial?
Uplifted farms dispensary, East Anaheim Street, Long Beach, CA
Showing map of Uplifted farms dispensary marijuana dispensary location