Know exactly which marijuana strain you'd like to be growing? Check out some of these seed banks and get started growing right away. Check out our other business directory categories if you're looking for grow lamps, grow containers, nutrients, or other stuff.
Depending on where you live, your local laws may allow you to grow your own marijuana. Some localities even allow growers to sell the Cannabis they grow to others, legally. Be sure to check your local laws before starting your first grow, to ensure you don't find yourself in trouble at some point.
Last update: June 19, 2021
Views: 124
Marijuana Seed Banks
We've selected a few seed banks that we feel are reliable and trustworthy. These are only a few great seed banks, there are many more out there. Always use caution when ordering from a lesser known seed bank as they all aren't created equally.
Sensi Seeds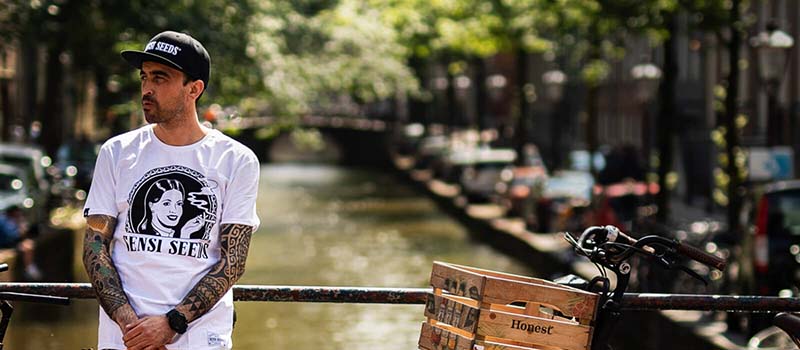 Sensi Seeds – Sensi Seeds is a seed bank that has several brick and mortar shops in Amsterdam and Spain. They've been around for more than 35 years and are well known in the cannabis seeds community. Also Sensi Seeds has developed a great reputation over the past 35 years..but it's not just about their reputation, they have a brilliant selection of all different types of seeds. Whether you're looking for feminized seeds or Autoflowering seeds, sensi seeds probably has what you're looking for and at a cost that is comparable to many other seed vendors.
Pacific Seed Bank
Pacific Seed Bank – Pacific Seed Bank hasn't been around for as long as some of the longtime running seed banks like sensiseeds, but they do have an enormous selection of seeds. Plus their prices are more affordable than some of the other seed banks you may stumble across. They have a U.S. based office ship to all 50 states. Pacific Seed Bank carries strains from many of the popular cannabis seed brands. Plus Pacific Seed Bank has agreed to pay us a small commission for any sales our members purchase. Click 'Pacific Seed Bank' to check them out.
Marijuana-Seeds.nl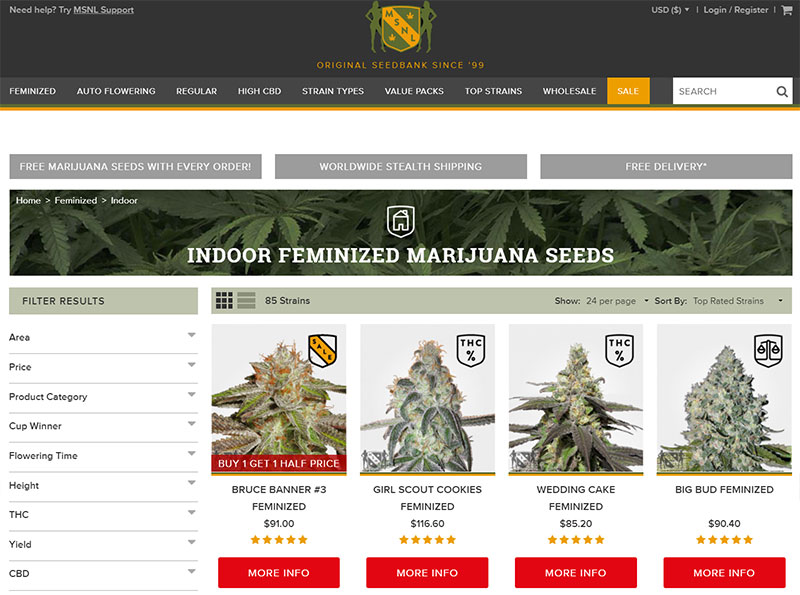 Marijuana-Seeds.nl – marijuana-seeds.nl has been around for more than 20 years. They sport a large selection of all different kinds of cannabis seeds. Free worldwide shipping. Plus they give you free seeds with every order. We think you should definitely check them out if you're thinking about buying some seeds.
Have a Suggestion?
Please leave a comment below if you think we missed something that should be included in this list. We'll take a look and add it if we feel the quality meets our expectations. There are many more businesses stores out there, but we prefer to keep our list concise, made up of the ones we like the best.
See something broken? Please comment below and we'll try to fix it asap.
Thanks!