Last update: September 16, 2021
Views: 165
Cannabis Communities
Potspace.com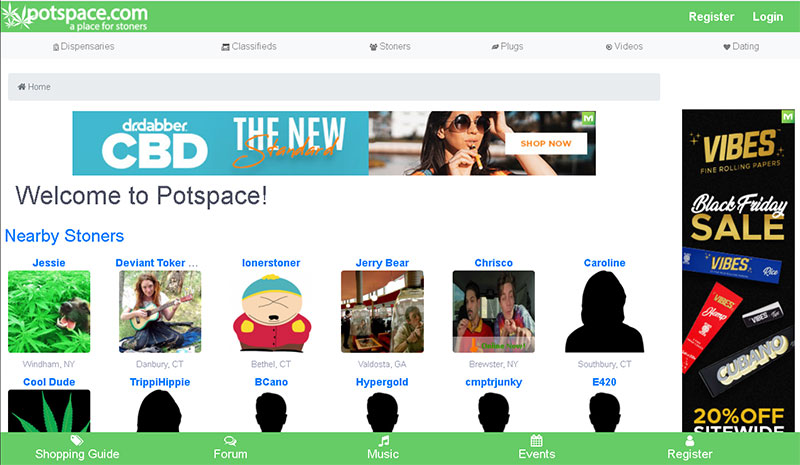 Potspace.com – Potspace is our favorite cannabis community because it was started in 2006. While it's had its ups and downs over the years, we're glad to see that it's returned. With a fresh new website and tons of features the previous site didn't have, we think it's only a matter of time before Potspace takes off like it did in the late 2000s.

With much more content being planned we're going to keep an eye on this site and see if it can live up to its promise of being one of the most entertaining cannabis communities online today.
Have a Suggestion?
Please leave a comment below if you think we missed something that should be included in this list. We'll take a look and add it if we feel the quality meets our expectations. There are many more businesses stores out there, but we prefer to keep our list concise, made up of the ones we like the best.
See something broken? Please comment below and we'll try to fix it asap.
Thanks!